Let us design your thoughts and make it happen!
Welcome to Yourkan Carpet Factory, GCC's finest factory for carpet design & manufacturing.
Since we know that selecting the right Carpet for any residence or facility can be complicated; our expert staff guides the clients to help them obtaining their requirements from choosing the desired scheme and finish, till receiving and installing of the carpet.
Yourkan is everywhere
Today, our carpets and rugs can be found in many ministries, hotels, companies, banks, airports, resorts, commercial malls, mosques, homes, showrooms, dewaniyas, weddings, vehicles and many other places in Kuwait.
Incomparable Experience
An incomparable experience is at the client's hands. Please visit our Gallery and choose an unparalleled fashion and beauty for your place. Our standards are the highest in the carpet industry to ensure your end product meets your satisfaction.
Yourkan Carpet Factory was established in 2008 in Kuwait, to be the finest single factory of custom rugs and carpets in Kuwait and GCC Countries. This huge step was inspired by the idea of giving our clients the opportunity of imaging and designing their carpets to suit their needs using the highest quality of yarns selection and professional designing staff.
Unique Shopping Experience
With the full support of our experts, we help the client to turn their designing ideas into a piece of art, from choosing colors, shapes, materials, to creating the final design. This will be an extraordinary experience for the client and will be crowned with a breathtaking carpet that matches the space requirements.
Optimum Satisfaction
Our priorities are always solid in retaining the traditional values of honesty, integrity, and personal services, whether the clients represent a large enterprise or considering a new carpet for their spaces.
We are understandably aware that caring about details might be harsh, nevertheless, our skilled and professional staff, under close supervision and strict quality control, is producing the orders proficiently to ensure full satisfaction, especially in the after-sales services.
International Services
Yourkan Carpet Factory has an international division working on tendering and exporting the products to the GCC and the rest of the world.
Designed by leading professionals who know color, pattern and trends, our carpet presents a world of wonderful solutions for your space. Whether your setting is formal or informal, quiet or high-traffic, an empty nest or a house full of kids, we have the right carpet style for you.
To please all tastes, we use a wide variety of yarns: New Zealand Wool (the finest wool in the world), Silk, Rayon, Acrylic and American Yarns.
Following are the main carpet categories, one of which is sure to add spice to your space:
CARPETS
Carpet has so many things going for it. It is the most practical, fashionable and versatile flooring choice and it accounts for more than half of all flooring purchases made each year. Below are few of the unique benefits that our carpet adds to your space.
Warmth – Carpet is the ideal choice for bedrooms, family rooms and other areas where warmth under foot is crucial.
Insulation – Carpet and carpet padding provide an extra layer of insulation between floors of your home. In fact, depending on its density and weight, carpet contributes to the value of a home by adding to its energy efficiency.
Safety – Carpet provides a non-slip surface, and this feature is very important especially for young children and the elderly.
Sound Reduction – Carpeting reduces noise better than any other flooring choice. In fact, carpet dampens noise in three ways: reducing surface noise from foot traffic, absorbing airborne sound and blocking transmission of sound between floors. These qualities are especially valuable in apartments and semi-detached homes.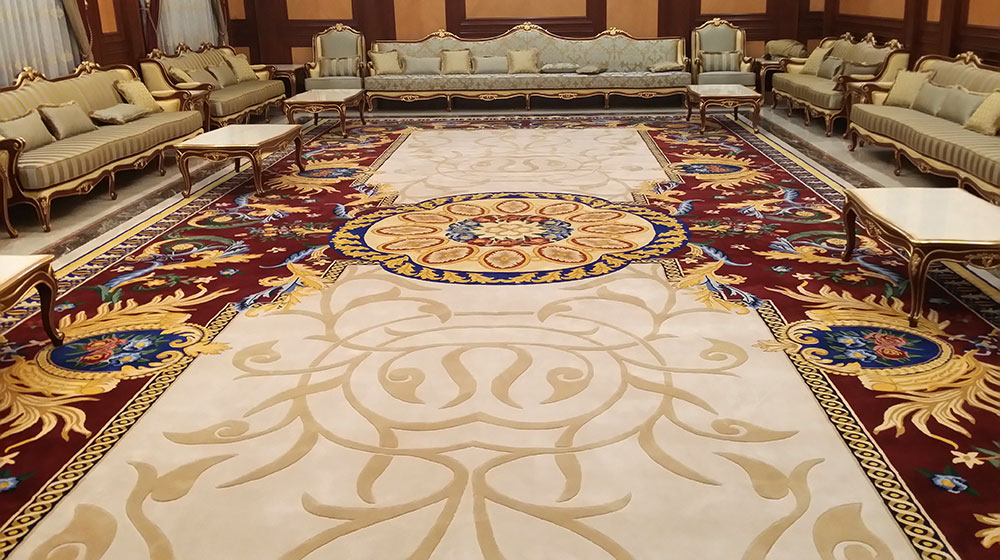 Custom Carpet Design
We carry all expertise in Custom Carpets. By selecting from a broad range of color samples and design options, you can create an original rug that best suits individual needs. Ordering a custom carpet is simple, customers can:
– Choose a stock Carpet design or provide a custom design.
– Specify dimensions up to 12m. Width by Length.
– Select colors from both, your own woven fabric or the custom yarns sample Box.
– Request a computer-generated color rendering of the custom design.
– Order a sample of the design to confirm the requested specifications.
Carpet Tiles
For an elegant and natural look in high traffic areas. Carpet Tile is also a great choice for rooms that see a lot of wear or moisture. It resists scratches and is easy to clean. The result is a floor that's not only beautiful, but practical as well. It further offers:
Excellent durability in high traffic areas
Fire resists
Easy to change one tile
Sound absorbs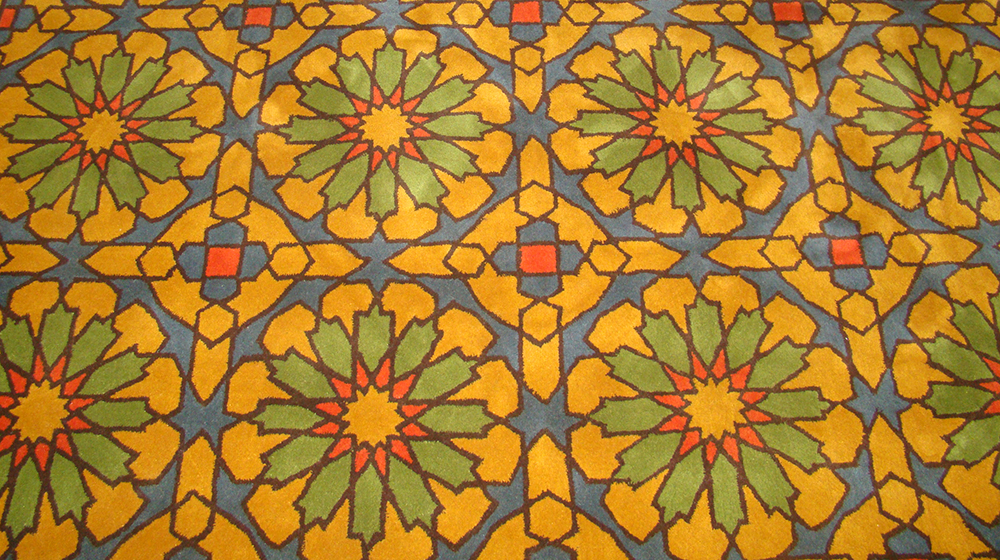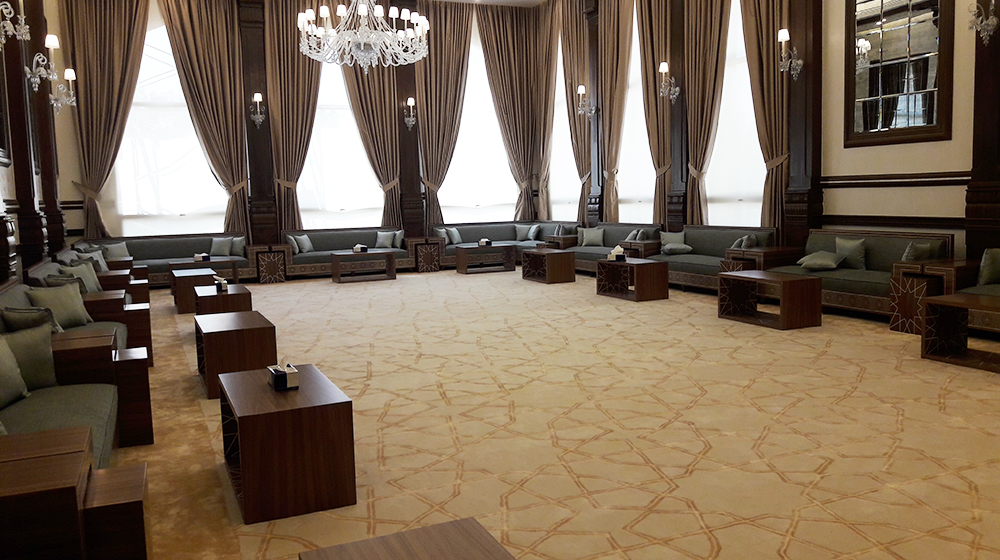 AREA RUGS
Area rugs can help redecorate a room from the ground up with style. It is far easier and less expensive to purchase paint, and furniture to match your rug, than it is to find a rug to match your colors and fabrics. They are easily removable and require no installation.
We offer area rugs that come in many different styles, designs and budgets, so it's easy to find the right look for you.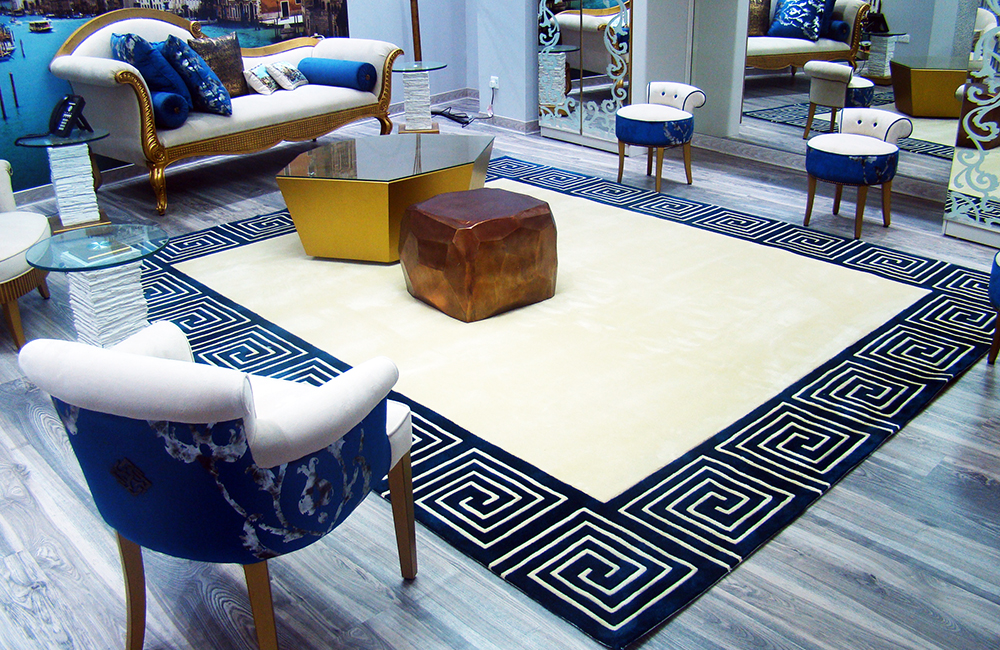 Wall to Wall carpet
Our own stunning Inspired Choice and Finishing Touch collections can simply be described as wall to wall elegance, and include ranges in hardwearing stain resistant man made fibres or the soft warm luxury of 100% wool in a dazzling choice of colours, shades and textures, there really is something to suit every taste. You'll find information about the construction, feel, style and suitability of our carpets, displayed on the price tickets.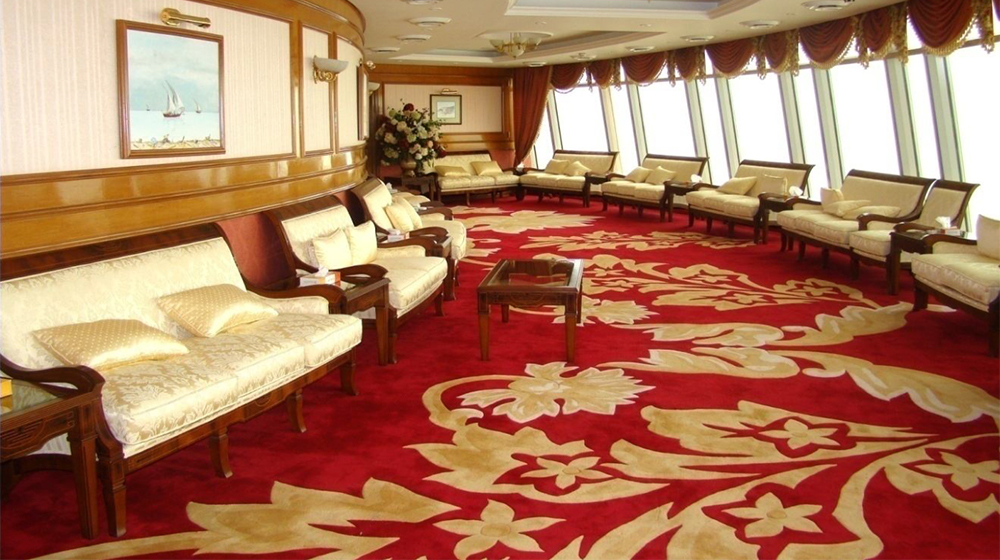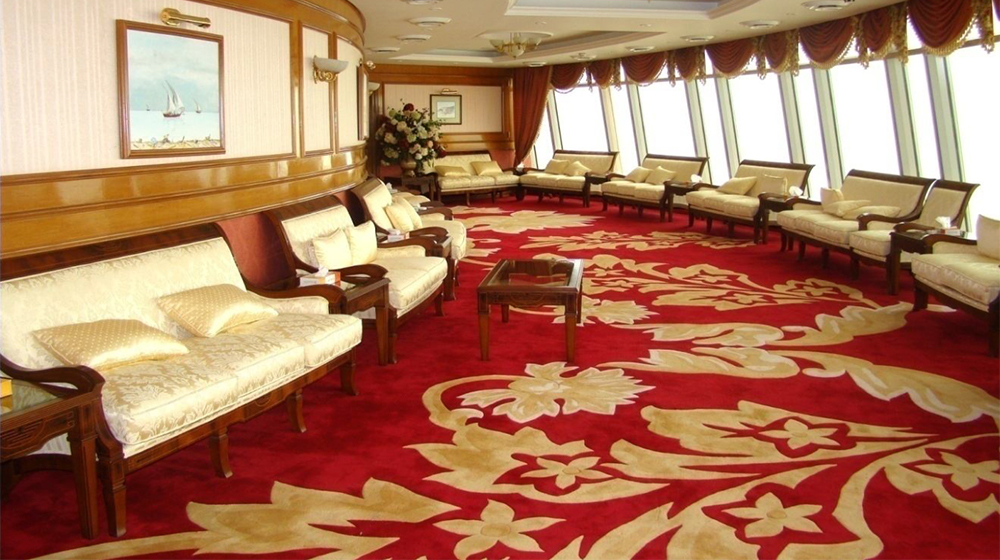 HOW IS OUR CARPET MADE?
MACHINE WOVEN
Including well-known constructions such as Yourkan and Ax minster, machine woven carpets are made by massive looms that weave together 'bobbins' of carpet yarn and backing. The finished result, often intricately patterned, creates a floor that provides supreme underfoot luxury with high performance.
TUFTED
Yourkan Tufted carpets are madly popular within the domestic sector, tufted carpet technology is fairly new in terms of the history of carpet manufacturing methods, but its speed compared to the traditional methods, means that for many it is a more suitable carpet home. A pre-woven backing gets yarns tufted into it. Needles push the yarn through the backing and which is then held in place with underlying "loopers".
Yourkan Tufted carpet take on a number of forms, but the most popular are either twist pile, velvet, or loop pile: Twist pile carpets are produced when one or more fibers are twisted in the tufting process, so that in the finished carpet they appear to be bound together.
VELVET PILE
Velvet pile carpets tend to have a shorter pile heing and a tighter construction, giving the finished article a smooth, velvety appearance and hence their name.
LOOP PILE
Loop pile carpets are renowned for being hard wearing and lend carpets great texture.
FIBER BONDED
Again making the most of a pre-made backing in a choice of materials, fiber bonded carpets are made by literally sticking fibers to the backing. These fibers can be individual or pushed and pulled into a web. These carpets, particularly with bitumen backings, are used primarily for contract carpeting and are generally in carpet tile format.
HAND KNOTTED
The traditional domain of rugs from far away continents, hand knotted squares (nearly wall to wall carpets with a spare bit at the edge of the room) and rugs use the expertise of weavers to produce work of the finest quality. Traditional rugs often feature a deliberate 'mistake' on behalf of the weaver to guarantee their authenticity.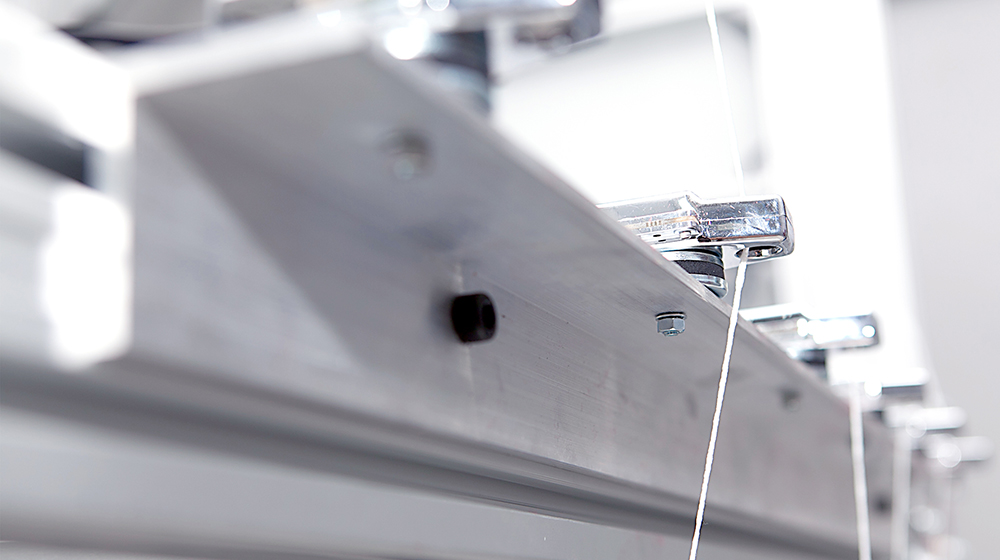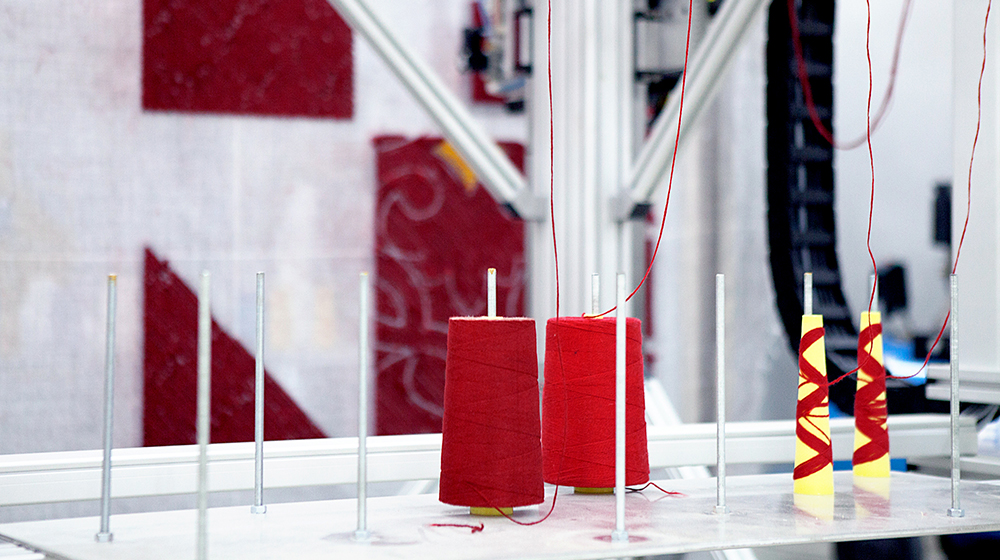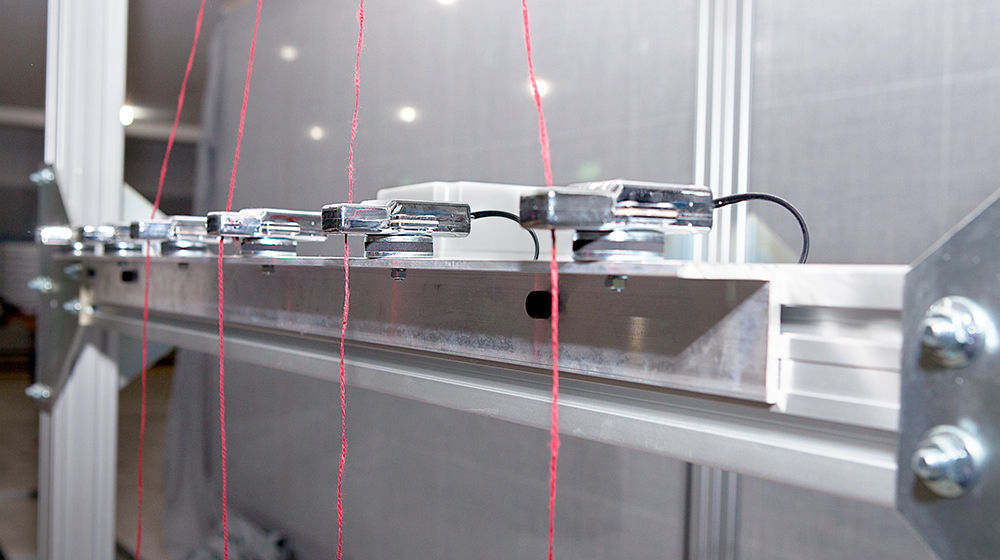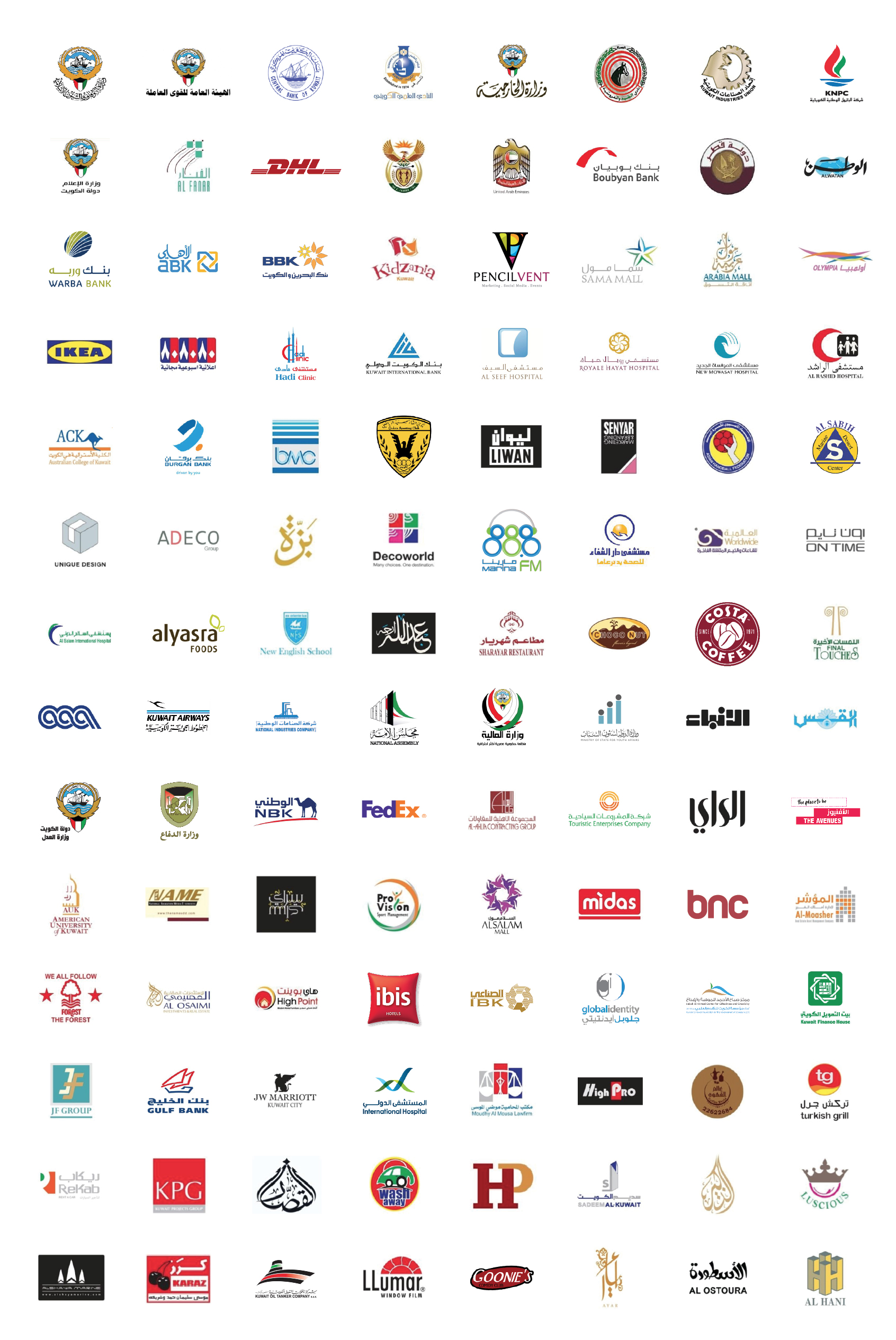 M a i n    O f f i c e
Building No. 1542,
Behind True Value,
Al-Rai, Kuwait.
Tel.:(+965) 24755101 – (+965) 24755102 – (+965) 24755103
Fax: (+965) 24755104